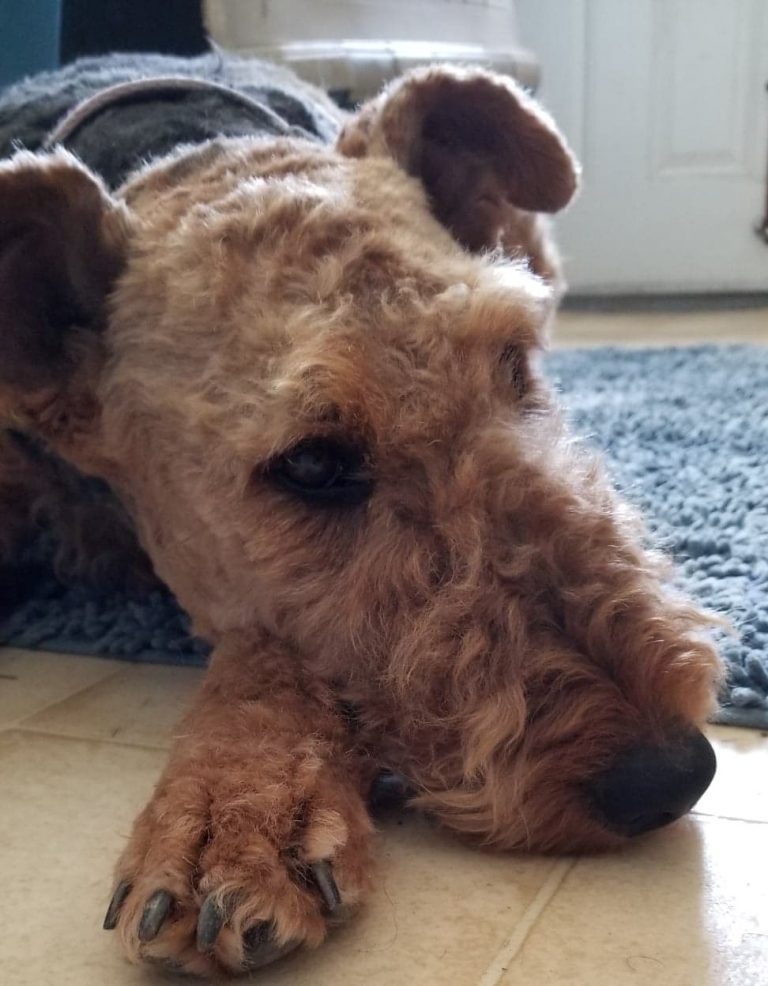 Aireheart Jolly Posie - Rosa | January 9, 2017
Rosa came back to us at six months of age due to uncontrolled circumstances in her family home. When she came we first started looking for a new forever home, however when the owner of Of Stocklots kennels in the Netherlands was visiting during this same period, she took one look at Rosa and declared we had to keep her because she's structurally perfect, aside from her crazy ears.

Mother: Anna of Aireheart | Father: Nestor Magic Boy van't Asbroek

Litters: Proud (2018); Unique (2019); Xplorers (2020), Elegant (2021)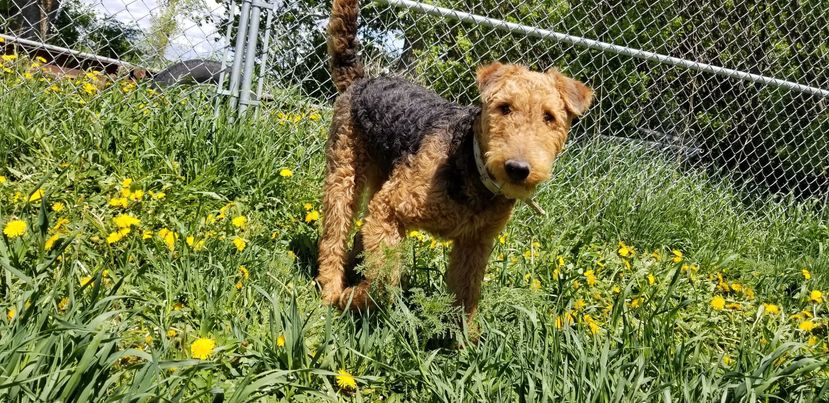 Aireheart Romantic Lucianna | January 9, 2019
Lucia was born at Aireheart from our beautiful Anna. She has a lot of spunk, similar to her sister Rosa. Her beauty and disposition are amazing. She is a gentle soul.

Mother: Anna | Father: Nestor

Litters: Zesty (2021) - with Valdez, Daring (2021) - with Valdez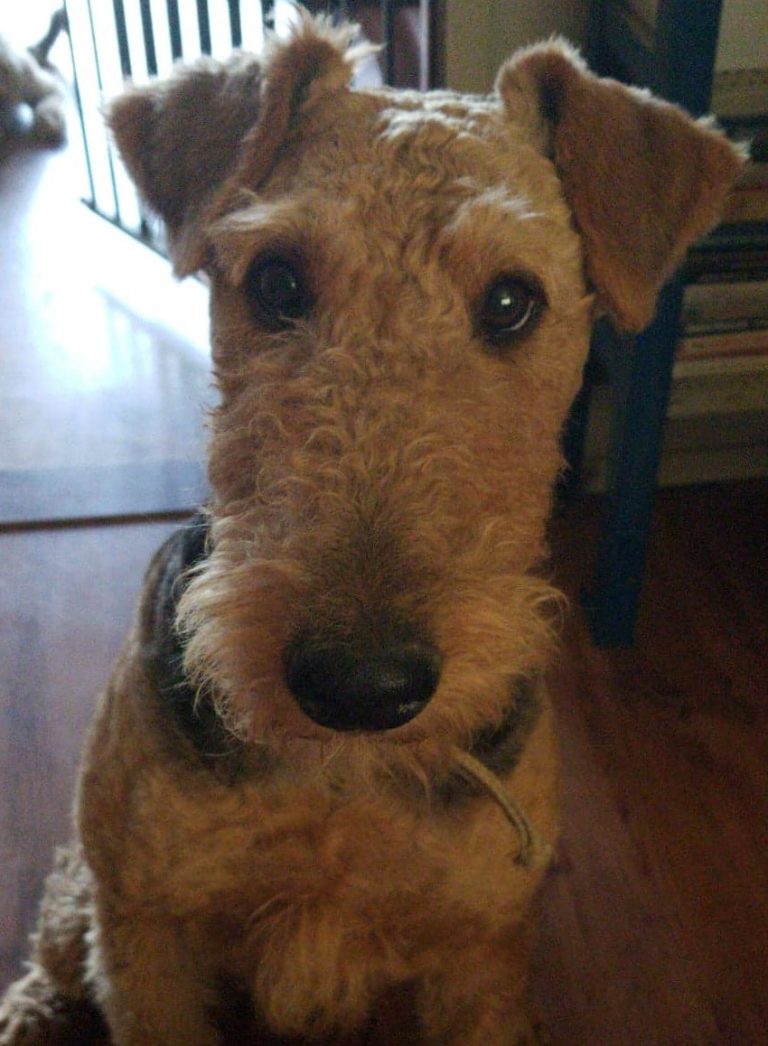 Aireheart Terrific Dievera (Vera) | April 14, 2019
Out of the Terrific Litter, Vera was absolutely stunning right from the start. Her sweet yet goofy disposition and body structure was immaculate. We did not have to think twice when she was chosen to join our breeding program. She has a very upbeat character and keeps us smiling with her funny tactics. A true Daddy's gril.

Mother: Nina | Father: Famous

Litters: Cool (2021) - with Nestor, Famous (2022) - with Nestor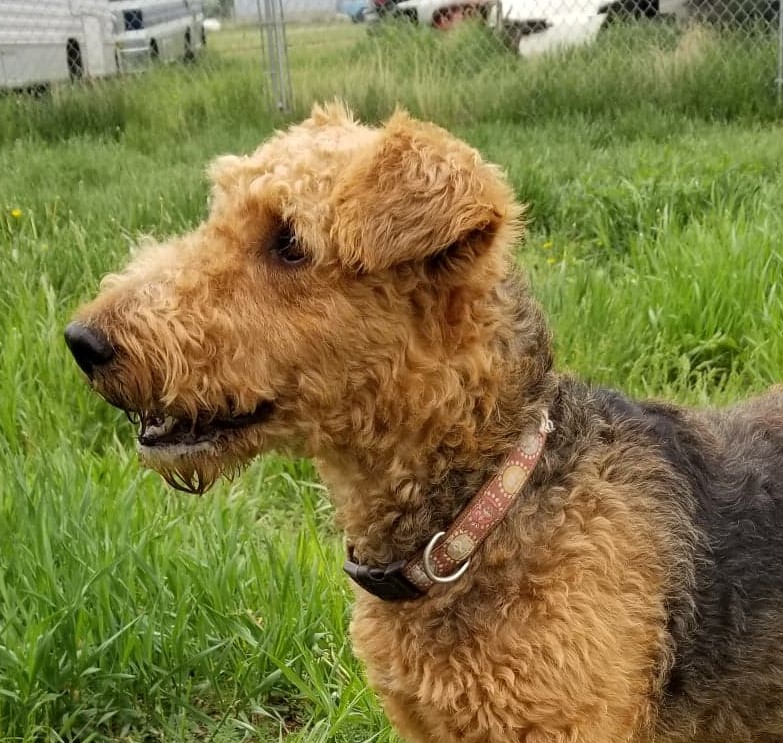 Viva Valentina of the Aire Victory - Nina | March 31, 2015 - RETIRED
Nina hails from the Netherlands. Her parents both hold multiple multi and international championships. Her Father: Flaire Matterhorn for Sher (Moscow Russia) Crufts Best of Breed winner in 2015 and reserve winner 2019. Her Mother: Giambattista of the Aire Victory.

Nina joined our family in 2015 at ten weeks old. Nina is gentle yet feisty and is very outgoing. She loves puppies and is extremely protective. Nina is now six years old and has given us 5 beautiful litters, she is now retired from our breeding program. We lover her dearly and she is currently living with dear friends of the family in Lethbridge Alberta.

Litters: Kind (2017) - with Nestor van't Asbroek; Noble (2018) - with Nestor van't Asbroek; Terrific (2019) - with Famous of the Dutch Silvercity; Young (2020) - with Nestor; Brave (2021) - with Nestor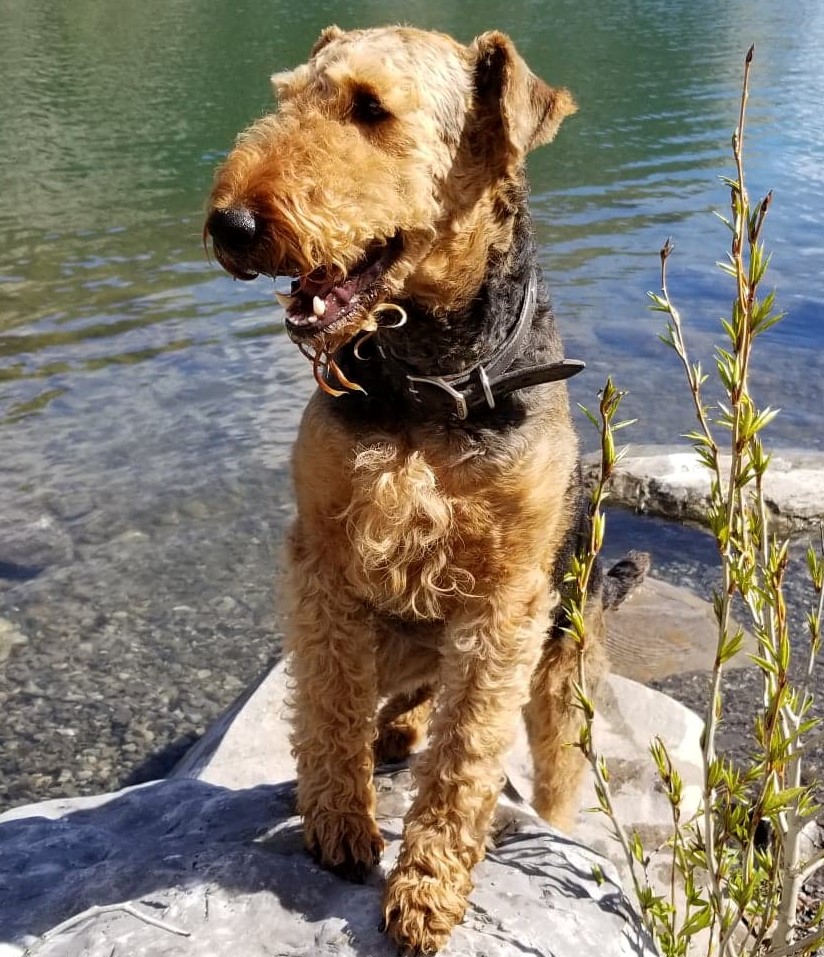 Nestor joined our family in 2015 at the age of ten weeks. He comes from Belgium and his parents are multi European Champions. His father is: Eye of the Tyger Des Tip Top Terriers (France), and his mother is: It van't Asbroek (Belgium).

The van't Asbroek Kennel is well known in Europe for producing top quality Airedales. They have bred many World Champions and Reserve Crufts Best of Breed winners. We are extremely proud of Nestor's lineage, and have kept two of his daughters: Jolly Rosa and Romantic Lucianna, as well as grandson: Aireheart Unique Jolly Snoopy. Nestor is now retired and lives with friends in Sylvan Lake Alberta.

Litters: Jolly (2017); Kind (2017); Magic (2017); Noble (2018), Orion (2018); Querido (2028); Romantic (2019); Saint (2019); Victory (2019); Wise (2020); Young (2020); Brave (2021); Cool (2021), Famous (2022)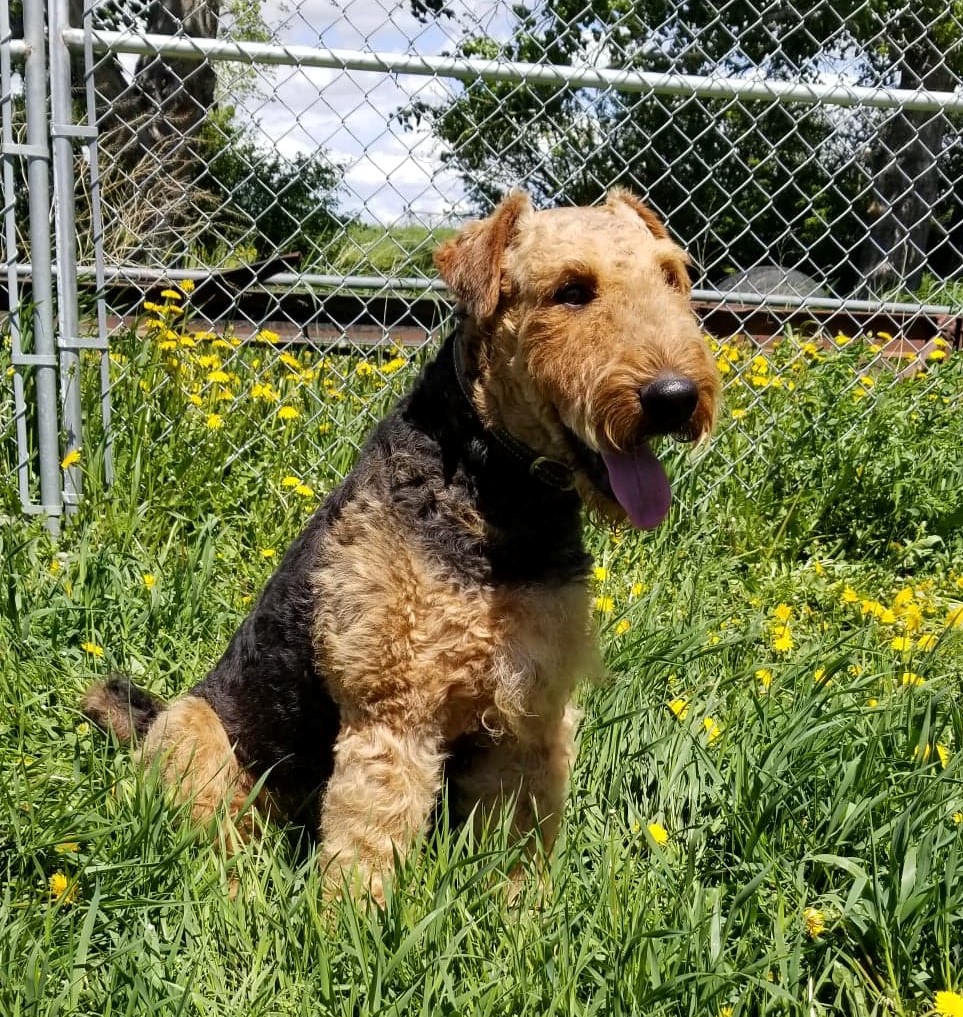 Valdez of Stocklots | February 18, 2017
Valdez is from the Netherlands. His Father is: Ch. Young Duke's Mister Jack, and his Mother is: Royal Highness of Stocklots. He is pure royalty, as his lineage holds numerous championship titles, too many to count. He's an extremely proud boy. Valdez loves to prance around the kennel and keep everyone entertained, but he's a true sweetheart.

Litters: Unique (2019); Xplorer (2020); Zesty (2021); Angels (2021), Daring (2021), Elegant (2021)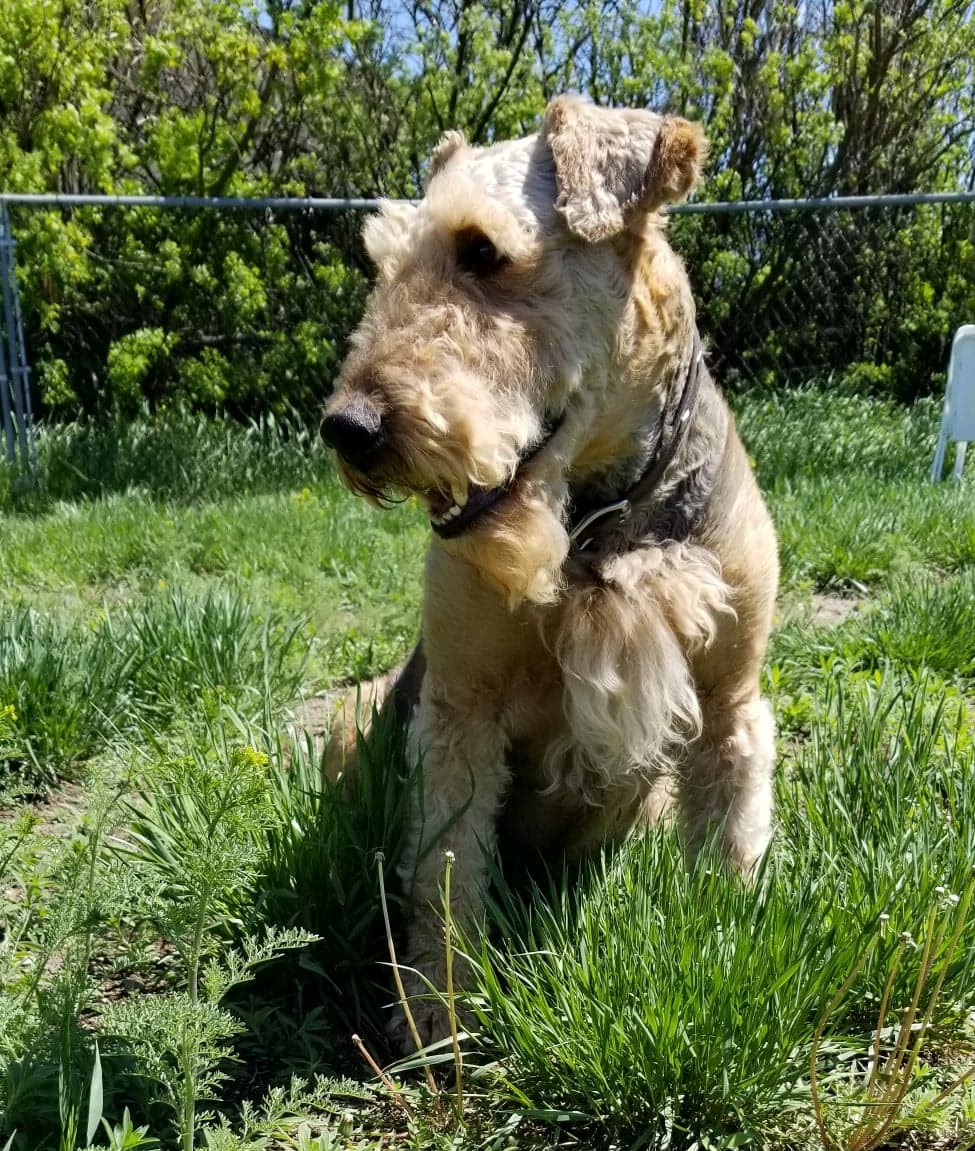 Famous of the Dutch Silvercity | February 4, 2012 | RETIRED
Famous came to us at the age of ten weeks from the Netherlands. His father is the multi European champion: Navigator of Dustmountain (NL, B, Gr, Lux, Int) and his grandfather is Gianni of the Aire Victory (world/Int Ch). Both Famous's grandfathers and great grandfathers hold World Championship titles, thus his name "Famous."

He is a real sweetheart and loves to play. He is extremely keen and wants to please. He is also extremely calm and gentle. We kept three of his daughters: Madeline, Emma and Vera.

Currently Famous is enjoying his retirement, and at the age of 10 he is still going strong, and remains an anchor in our family.

Litters: Bachelor/Bachelorette (2014); Courageous (2014); Energetic (2015); Fantastic (2015); Gorgeous (2016); Humorous (2016); Incredible (2016); Lovely (2017); Proud (2018); Terrific (2019).